Supporting Educators' Pedagogical Activities with 360°-Video (SEPA360)
We are pleased to announce that the Institute of Information Systems and New Media (WU Vienna), together with four other European partner universities from the UK (coordinating partner), Belgium, Italy and Greece, are starting their work on the European funded Erasmus+ project with the title "Supporting Educators' Pedagogical Activities with 360°-Video" (SEPA360). The project was initiated in September 2019 and has a duration of 3 years until August 2022.
SEPA360 addresses lecturers, researchers and universities working, or looking to engage with new and innovative learning opportunities introduced through 360°-video technology. The project aims to demonstrate how the effective use of 360°-video can support and enhance the learning of university students by immersing them in real life video scenarios that they can manipulate to view as if they were actually there. The partners are developing a unique interactive platform for selected video scenarios that will allow lecturers to embed hotspots, hyperlinks and other interactive media within a 360°-video and will also track interactions and movements through these scenarios.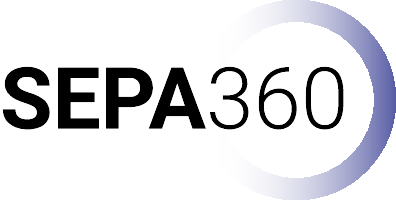 Partners
The University of Hull, UK: project coordinator with expertise in digital and mobile learning; immersive learning environments and participatory research methodologies
PXL University of Applied Sciences and Arts, Hasselt, Belgium: expertise in teacher education; digital technology and 360 video; project management and technical infrastructure (responsible for developing the Vivista 360 video platform)
Vienna University of Economics and Business, Austria: expertise in interactive video and 360 video; higher education pedagogies and project management
Aristotle University of Thessaloniki, Greece: expertise in Sports science and management; European project management; dissemination and quality assurance
University of Florence, Italy: expertise in teaching and learning; digital technologies in learning; higher education pedagogies, project management
Project Aim
The project aims to develop the digital capabilities of university teachers so they can exploit the affordances of 360°-video to improve students' abilities to transfer their learning in unfamiliar settings.
Project Objectives
Enhance the capacity of lecturers to create and use 360°-video effectively as a teaching and learning tool.
Enhance the capacity of lecturers to use an online 360°-video platform to add additional interactivity for students.
Improve university students' confidence and capability when operating in real-world situations.
Enhance the ability of university decision-makers to embed 360°-video as a teaching and learning tool across a strategic level in their institutions.
More information about the project will be published on: https://www.sepa360.eu