Best Paper Award at 56th HICSS Conference (2023)
Congratulations!
The paper "German Federal Election on Social Media: Analyzing Electoral Risks Created by Twitter and Facebook" has won the Best Paper Award for the "Internet and the Digital Economy" track at the Hawaii International Conference on System Sciences (HICSS). An earlier version of this paper was published as a working report of our Sustainable Computing Lab [1]. The paper was presented in the mini-track on "Human-centricity in Sustainable Digital Economies" which was organized and chaired by Soheil Human, Gustaf Neumann and Rainer Alt.
We congratulate our colleagues Johanne Kübler, Marie-Therese Sekwenz, Felicitas Rachinger, Anna König, Rita Gsenger, Eliška Pírková, Ben Wagner, Matthias C. Kettemann, Michael Krennerich, and Carolina Ferro for this achievement and look forward to our next year's mini-track at HICSS.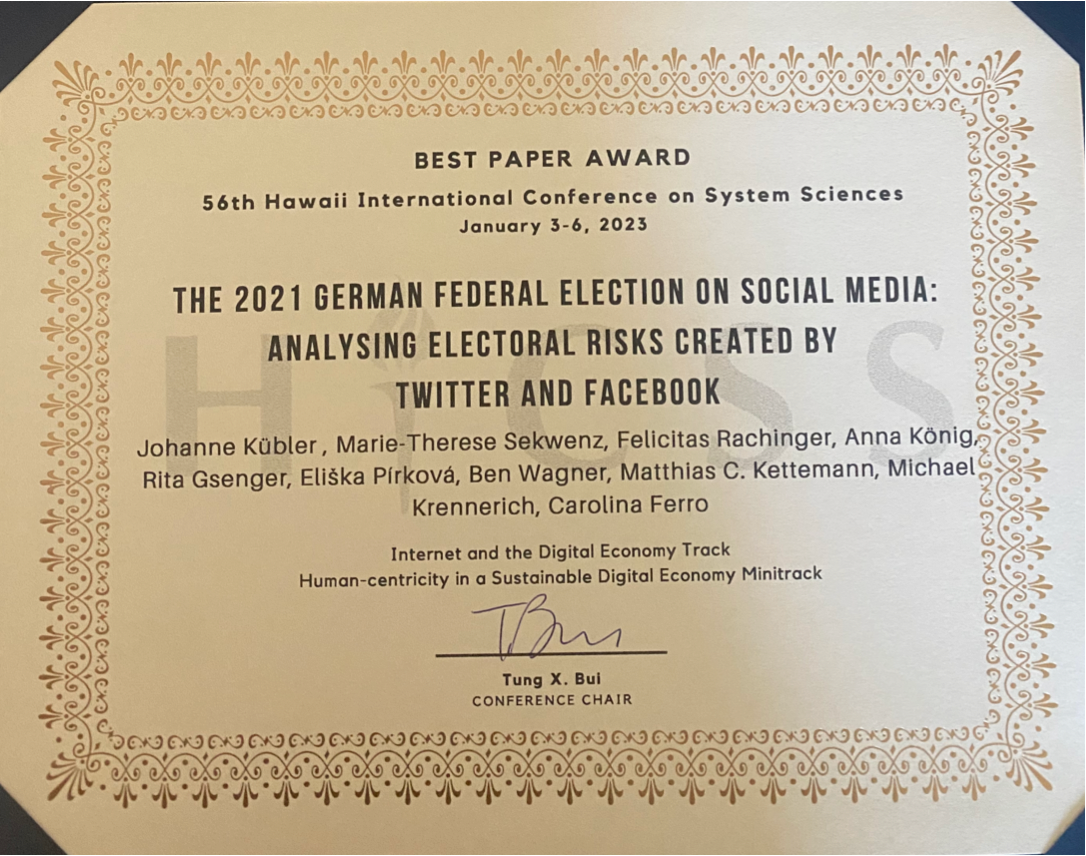 [1] https://www.sustainablecomputing.eu/wp-content/uploads/2021/10/DE_Elections_Report_Final_17.pdf