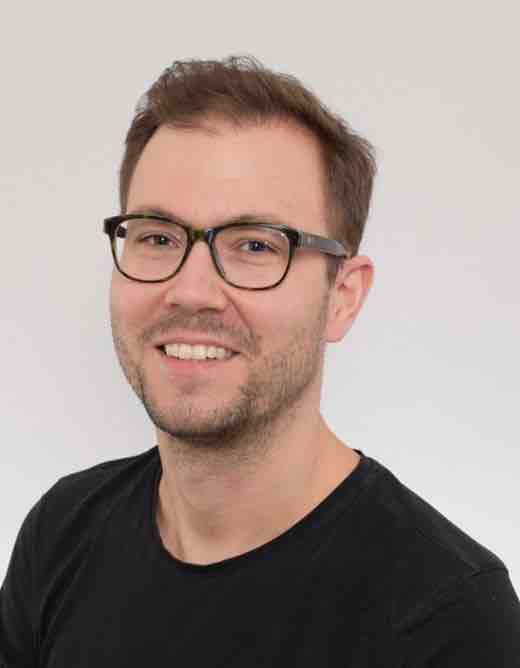 Michael S. Feurstein
BSc, MSc
Teaching and Research Associate
Telephone:+43-1-31336-5404
Email: michael.feurstein _at_ wu.ac.at
Office: D2.2.078
Consultation hours: by request
I am a Research and Teaching Associate at the Institute for Information Systems and New Media, part of the Vienna University of Economics and Business (WU). I received my Bachelor and Master degree in Information Systems from the WU. From 2009 to 2014 I was part of the developer team for the e-learning platform Learn@WU. My main responsibilities included the development and integration of video and streaming services, also known as "Lecturecasts". In 2014 I started teaching the course "Foundations in ICT" as part of our IT-Specialisation Business Information Systems. In summer 2017 I received the eTeaching Award as part of the Innovative Teaching Award 2017. Currently I am working on my dissertation and am enrolled in the PhD program at the WU. I play the saxophone and enjoy pinhole photography.
Research Interests
Multimedia
Video & Audio Technology
Recording & Streaming
Video-Based Learning (VBL)
Technology Enhanced Learning (TEL)
Teaching
since summer 2014 I teach "Foundations in ICT" as part of the IT-Specialisation Business Information Systems Syllabus
since winter 2017 I teach "Betriebliche Informationssysteme II" with a special focus on Process Modeling Syllabus
2016/2017/2018: Frauen in die Technik (FIT) Workshop "Was ist Wirtschaftsinformatik" Program
2016 & 2017: Kinderuni "Mach flott den Computerschrott! - Computerschrott als wertvoller Rohstoff" Syllabus
I also offer topics related to my work background (multimedia/video/audio/streaming) at the level of bachelor theses and seminar papers.
Open Source Software
VLC: contributing software developer for the VLC (VideoLan) Video Player on the Mac platform. Specifically working on integrating video and audio capture functionalities for the Mac VLC version.
PGPerformer: basic database performance measurement tool with graphical user interface
Awards
2017 eTeaching Award 2017 for the course "Foundations in ICT, WU Vienna (Lecture Design & Concept, www, article)
2016 Merit Scholarship Grant for the academic year 2015/16, WU Vienna
Publications
M.S. Feurstein. Towards an Integration of 360-degree Video in Higher Education. In Daniel Schiffner (Hrsg.) Proceedings of DeLFI Workshops 2018, 16th e-Learning Conference of the German Computer Society (DeLFI 2018), Frankfurt, Germany, September 10, 2018 (pdf, slides)

M. S. Feurstein. Erklärvideos und ihr Einsatz in der Hochschullehre. In C. Igel (Hrsg.) Bildungsräume. Proceedings der 25. Jahrestagung der Gesellschaft für Medien in der Wissenschaft (GMW), Chemnitz, Münster, New York, Waxmann, 2017. (pdf, slides)

A. Tremetzberger, A. Krieger, M. S. Feurstein, M. Hintermayer, M. Schamberger, P. Anner, P. Pavelka, R. Hauber, S. Kienreich, M. Raunig, and W. Nagler. Live-Streaming: Technologien, Systeme und Lösungen zur Übertragung von Lehrveranstaltungen. Verein Forum Neue Medien in der Lehre Austria, Graz, 2013.

M. S. Feurstein. A mobile live streaming solution for the Learn@WU Lecturecasting framework. Master thesis, Vienna University of Economics and Business, Wien, 2012.